Library
Opening
Times
Mon
Closed
Tue
10 am – 1 pm
2 pm – 5 pm
Wed
Closed
Thu
4 pm – 7 pm
Fri
10 am – 1 pm
Sat
10 am – 1 pm
Sun
Closed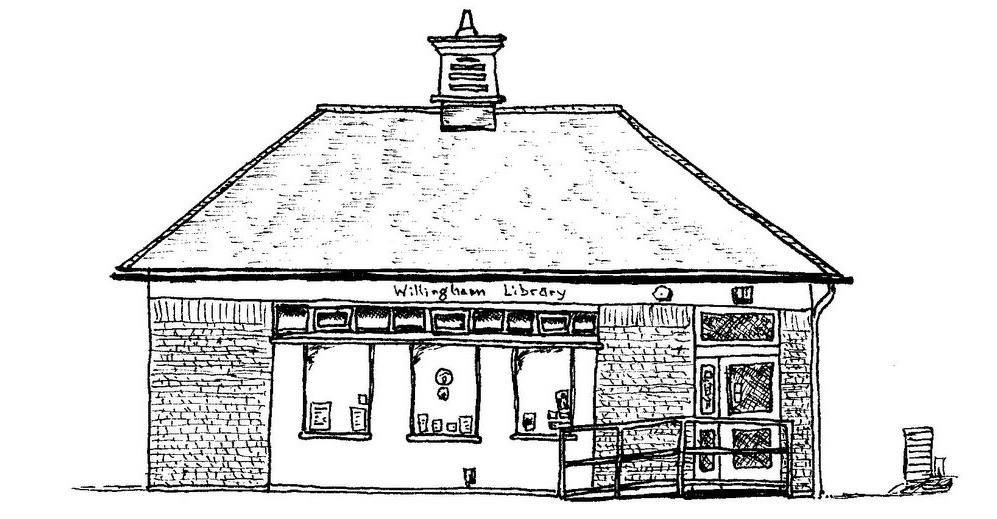 The Aims of the Friends Group
To promote the Library within the community by publicising its facilities and organising regular events and activities.
contact willinghamlibraryfriends@gmail.com
Dates for your diary – click on 'Upcoming Events' at the top of the page for details:
Wednesday 15 March, 7.30 pm, Poetry and Prose Evening
Thursday 6 April, Elena Arevalo Melville Author and Illustrator, children 2-7 years, Tickets £1 advance booking only
Easter Monday 10 April – Children's activity at the Community Orchard, Earith Road. Come along any time between 11 am and 3 pm.
Regular monthly events (but may vary due to Bank Holidays – check Upcoming Events):
Second Tuesday, 10.30-12.30 Digital buddy help session (term time only)
First Wednesday, 2-3 pm, Engage in the Afternoon
First Wednesday, 3.30-4.45, Family Lego Club
Third Wednesday, 2-4 pm, Knit and Natter
First Friday, 2-4 pm, Games Afternoon
First Saturday, 10.30-12 noon, Secondhand Books Sale
Click here to visit the Library Service website to access the catalogue, reserve or renew books and here to view a huge range of information and digital material. There is also the The Library Presents, a programme of arts activities, online and in locations around Cambridgeshire.
***************************************************************